AI Services for your Lawfirm
We are offering a free estimate for integrating LegalBot into your practice or helping your firm with any AI needs.
We'll evaluate your specific requirements and provide a detailed proposal, ensuring you understand exactly what you're getting and how it can benefit your firm.
Moreover, we're also offering a complimentary 30-minute phone call with our experts.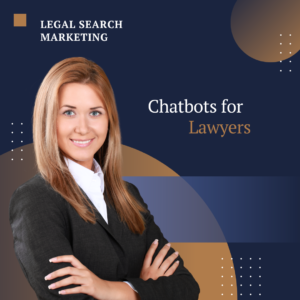 This is a great opportunity to ask any questions you might have, discuss your needs in detail, and learn more about how LegalBot can revolutionize your practice.
Don't miss out on this chance to take the first step towards the future of legal services. Schedule your call here today. We're looking forward to speaking with you!
FREE LAWYER AI ANALYSIS
If you are interested in having us help you with any kind of Artificial intelligence services for your law firm, fill out the form below.
–> Lawyer AI Analysis & Quote FORM
Contact Legal Search Marketing
We are located in the heart of the city of Chicago near Wrigley Field.  Contact us for assistance with your law firms website, SEO or AI needs.
☎️ PHONE: ‪(312) 970-1055‬