ORGANIC SEO FOR LAWYERS AND LAW FIRMS
Search engine optimization (SEO) is the process of improving the volume or quality of traffic to a web site or a web page (such as a blog) from search engines via "natural" or un-paid ("organic" or "algorithmic") search results as opposed to other forms of search engine marketing (SEM) which may deal with paid inclusion and pay per click.
You want your lawyer's website to come up at top of organic search results for as many keywords as you can.  This is a never-ending fight and its not easy at all. You need to constantly be working on improving your SEO and constantly writing new high-quality content.   NO way it can be done without good content and of course LINKS.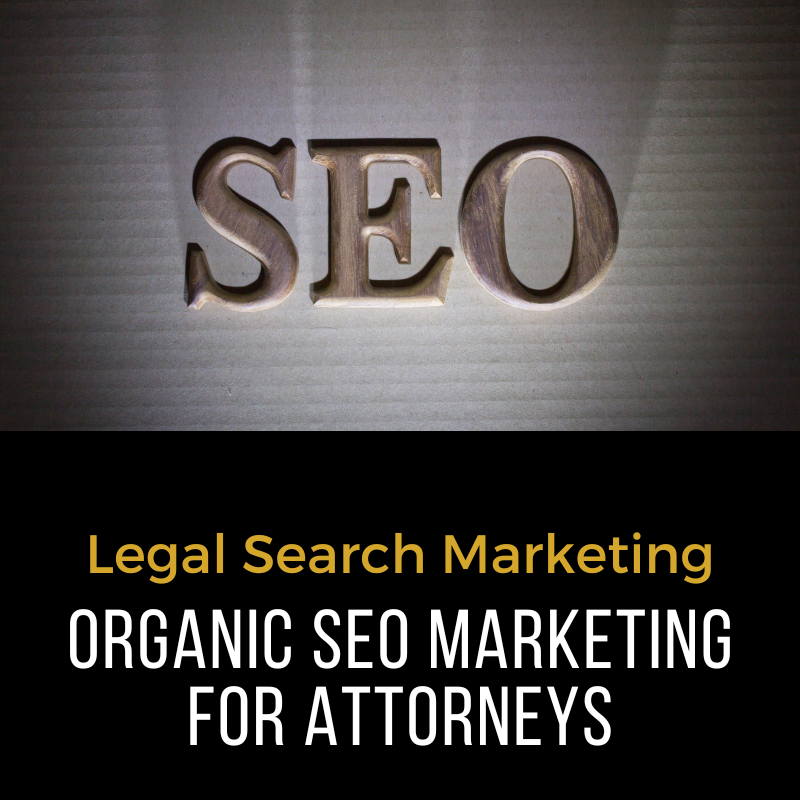 ORGANIC SEO TRAFFIC FOR SOLO LAWYERS = GOLD JERRY!
Organic SEO Traffic is FREE Traffic.  Organic SEO FOR LAWYERS is the best possible thing that can happen for a solo lawyer or small law firm, because its free advertising.
Sometimes it works just right, where a potential client does a search like "Chicago Personal Injury Lawyer" or something that describes your firms location and practice area, and boom your latest blog post or some other page comes up on first page of Google, maybe even the coveted #1 spot and the potential client turns into a REAL CLIENT after visiting your site and filling out your contact form.    This happens all the time, but it will never happen for your practice if your site isnt setup for organic SEO.
"ORGANIC" SEARCH ENGINE OPTIMIZATION VS. PAY PER CLICK
Its important to know the difference between organic SEO and Pay Per Click (PPC) marketing for Law Firms.
Organic SEO is the process of getting your site listed in Google's and other search engine's main search index and coming up in the free or organic Search Engine results, located on the left side of the screen.
Pay Per Click for lawyers is basically buying the rankings for keywords and bidding to rank higher then other sites, these PPC results come up usually on the right side of the screen under "sponsored listings".  *** THESE PAID LISTINGS NO Longer come up on right side of desktop and only come up before and after organic listings.
LAWYER SEO FOR SMALL LAW FIRMS AND SOLO LAWYERS
Search engine optimization (SEO) is a marketing strategy where you work to increase the visibility of a website in a search engine's unpaid results. SEO is often referred to as "natural," "organic," or "earned" results. As a general rule, the earlier (or higher ranked), and more frequently a website appears in the search results list, the more visitors it will receive from the search engine.
So really most lawyers think that what they want is to be ranked #1 for a term like Chicago Lawyers…. or even the more specific Chicago Tax Lawyer or Chicago Accident Attorney.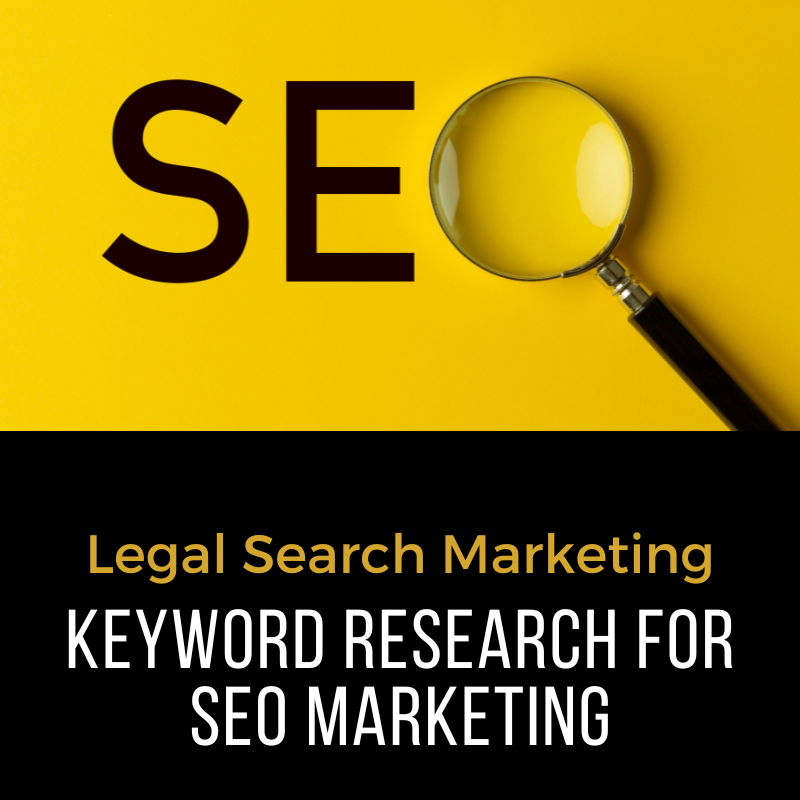 LONGTAIL LEGAL KEYWORDS
Yet really those terms are much more competitive and really wouldnt bring in a ton of traffic, so what you want to really focus on are the long tail keyword phrases.  The more content you can create, the more likely your legal website is going to be ranked for a LOT of keywords that you didnt even intend on it ranking for, but that are relevant.
Like obviously if your Just a Evansville Criminal Lawyer, you dont want to be ranked for a Divorce Lawyer term, only terms related to criminal defense in that location.   Yet there are a lot of different types of keywords people will type in when searching, usually they will type in long searchs like "Find a tax lawyer with good reviews in Chicago, Illinois" thats a 10 word phrase.
The trick then to getting more traffic via long tail keyword searches is to create a lot more content. Both in number of articles and then in length of words. You want to shoot for 1500-2000 if possible.
What you want to do is focus on one main keyword for each page and post in your site.  Then you want to include LSI related keywords as well in your article, as well as more images and videos on your topic. The more content you can create around all the different topics, the better your lawyer Google SEO rankings will be in the long run.  Yet if you do NO search engine work, you will get no traffic at all.
—>  FREE LAWYER SEO SITE ANALYSIS 
LAW FIRM SEO
Let the law firm SEO experts at Legal Search Marketing help you with your next organic SEO project for your law firm.
—> Google Organic SEO For Lawyers
—> Google My Business for Law Firms
SEO for Lawyer Services: