SEO

Marketing

For Lawyers
SEO for Lawyers: Dominating the Digital Courtroom
Welcome to Legal Search Marketing, where we transform your digital presence from a mere whisper in the vast internet courtroom to a compelling closing argument. Dive into our specialized SEO services tailored for the legal realm.
Why SEO Matters for Lawyers
In the digital age, your online visibility is as crucial as your courtroom skills. Think of SEO as the legal brief of the digital world. It's not just about being seen; it's about being seen by the right people. And trust us, you don't want to object to the power of organic traffic—it's pure gold!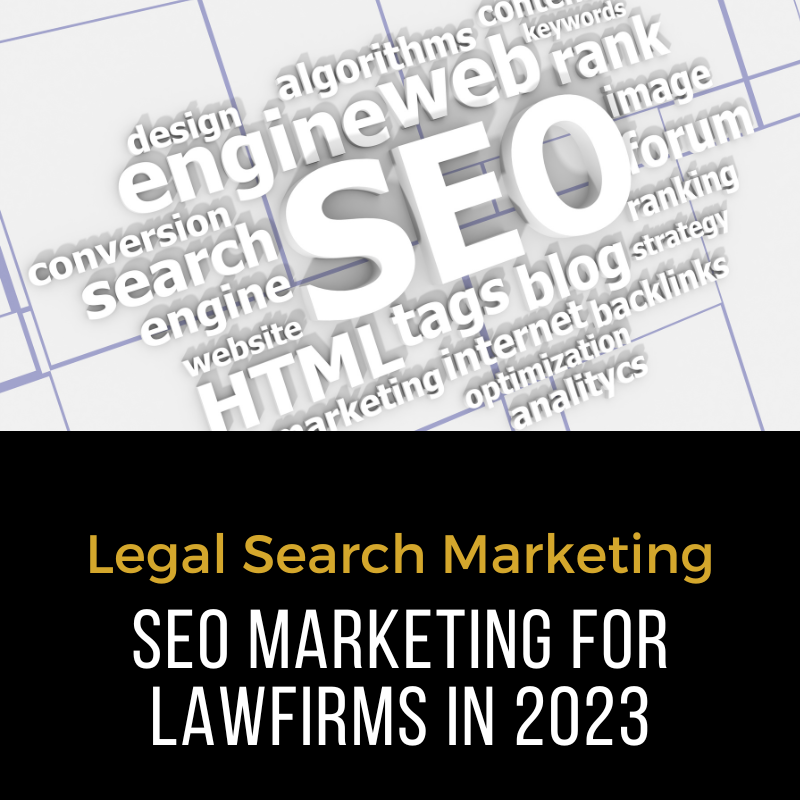 SEO Services for Lawyers
Keyword Research for Lawyers:
Organic SEO Traffic: It's the best kind of traffic—free and targeted. Imagine a potential client searching for "Chicago Personal Injury Lawyer" and finding you. That's the magic of organic SEO.
Long-Tail Legal Keywords: While "Chicago Lawyers" might be the dream, the reality is in the details. We delve into long-tail keywords, ensuring you're found for specific, relevant searches.
Discover more about our Keyword Research.
On-Page SEO for Lawyers
Content Optimization: We ensure your content isn't just compelling but also SEO-friendly. From meta tags to internal linking, we've got it covered.
Dive deeper into On-Page SEO techniques.
Off-Page SEO for Lawyers 
Link Building: Quality over quantity. We focus on building high-quality backlinks that boost your site's authority.
Explore our Off-Page SEO strategies
Content Creation for Law Firms
Quality & Quantity: We believe in crafting content that resonates. From blog posts to detailed articles, we ensure your content is both informative and SEO-optimized.
Learn more about our Content Creation services.
AI & SEO for Lawyers
Artificial Intelligence and SEO:
Future-Proofing: We leverage the latest AI technologies to enhance your SEO strategies, ensuring you're always ahead of the curve.
Discover the power of AI in SEO.
Organic SEO vs. Pay Per Click
While the allure of Pay Per Click (PPC) might be tempting, remember: Organic SEO for lawyers is like a trust fund—it keeps giving. PPC, on the other hand, is more like a vending machine; it's instant, but it costs every time. And just so you know, those paid listings? They've moved from the right side of the desktop to mingling with organic listings.
The LSM Advantage
We're not just SEO experts; we're your digital partners. We understand the legal industry's nuances, ensuring your SEO strategies are both effective and relevant. And if you're ever in doubt, remember: We offer a FREE LAWYER SEO SITE ANALYSIS. Because we believe in proving our worth.
Ready to Elevate Your Digital Presence?
Don't be just another name in the vast digital directory. Stand out. Shine. And let Legal Search Marketing be your guiding star.
Contact us today and let's start your journey to the top of the search results.
Lawyer SEO Free Estimate Form
Fill out the form below and we will review your site and get back to you with a free SEO analysis.