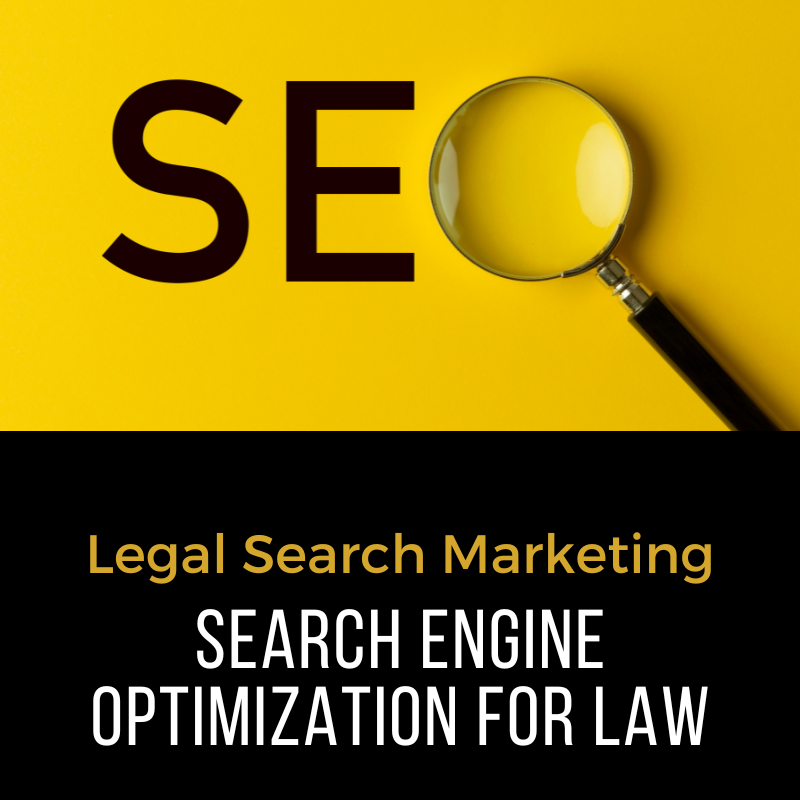 In this comprehensive guide, we will explore the various strategies and tactics that law firms can implement to enhance their search engine marketing (SEM) performance, attract more clients, and outshine their competitors in the digital space.
Mastering search engine marketing for lawyers requires a multi-faceted approach, incorporating keyword research, on-page SEO, content marketing, link building, and local SEO strategies.
By implementing these tactics and regularly measuring your success, you can improve your website's visibility, attract more clients, and outperform your competitors in the digital space.
Add a header to begin generating the table of contents
Search Engine Optimization for Attorneys: The Ultimate Guide
Understanding the Legal Landscape
The legal industry is highly competitive, with numerous law firms vying for the same clients. In this landscape, a strong online presence is crucial to stand out and attract potential clients. By leveraging the power of search engine marketing, law firms can drive targeted traffic to their websites, resulting in more leads and higher conversion rates.
Keyword Research for Law Firms
Keyword research is the foundation of any successful SEM campaign. It involves identifying the most relevant and valuable keywords that potential clients are using to search for legal services.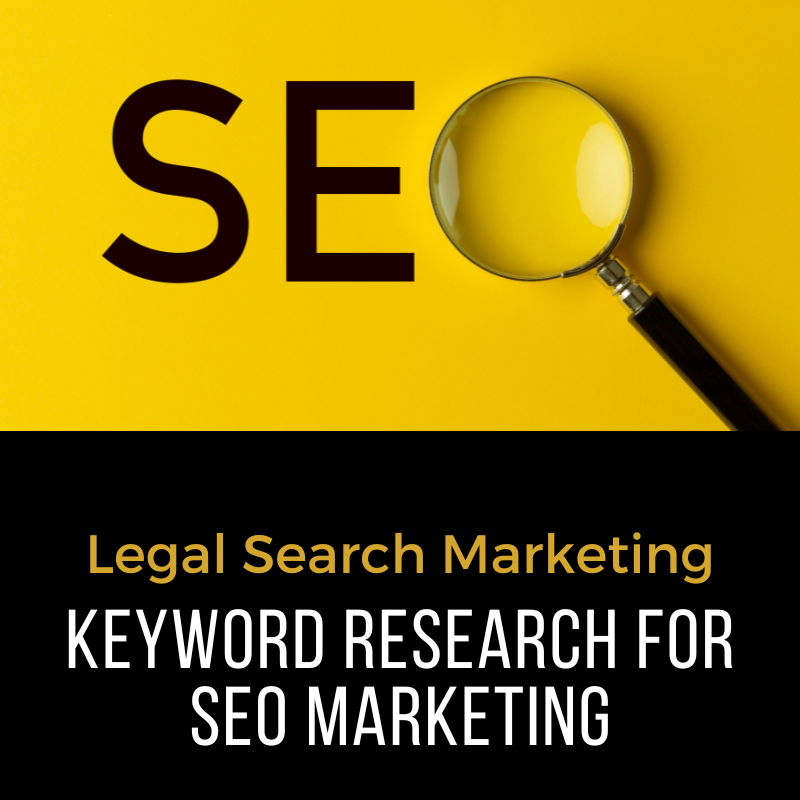 Identifying High-Value Keywords
To start, create a list of general keywords related to your practice area, such as "personal injury lawyer" or "estate planning attorney." Then, use keyword research tools like Google Ads Keyword Planner, SEMrush, or Ahrefs to find more specific, long-tail keywords. These are typically less competitive and can drive highly targeted traffic to your website.
Analyzing Competition and Search Volume
Analyze the competition and search volume for each keyword to determine which ones have the most potential to drive traffic and conversions. Focus on keywords with a high search volume and low to moderate competition.
On-Page SEO Tactics
On-page SEO is critical for improving your website's visibility in search engine results. Here are some key tactics to implement:
Title Tags and Meta Descriptions
Optimize your title tags and meta descriptions by incorporating your target keywords. Ensure they are unique, compelling, and accurately reflect the content of each page.
Header Tags
Use header tags (H1, H2, H3, etc.) to structure your content and include your target keywords to signal their importance to search engines.
URL Structure
Create clean, descriptive URLs that include your target keywords. Avoid using generic or overly complex URLs, as they can negatively impact your search rankings.
Image Optimization
Optimize your images by compressing them, using descriptive file names and alt tags, and ensuring they are relevant to the content.
Internal Linking
Implement an internal linking strategy to help search engines navigate your website and distribute link equity. Use keyword-rich anchor text and link to related content on your site.
Content Marketing Strategies
Content marketing is essential for attracting, engaging, and converting potential clients. Here are some strategies to create high-quality, relevant content:
Blogging
Publish informative, engaging blog posts that address common legal questions and concerns. Target long-tail keywords and incorporate them naturally throughout your content.
Ebooks and Whitepapers
Create in-depth ebooks and whitepapers that provide valuable insights on complex legal topics. Offer them as gated content to capture leads and build your email list.
Infographics and Visual Content
Develop visually appealing infographics and other visual content that simplify complex legal concepts, making them accessible to a wider audience.
Video Marketing
Leverage video marketing to showcase your expertise, share client testimonials, and provide educational content. Videos can significantly increase user engagement and improve your website's overall performance.
Webinars and Podcasts
Host webinars and create podcasts to share your knowledge on legal topics, discuss industry trends, and interview industry experts. These formats can help establish your authority and attract a loyal audience.
Link Building for Legal Websites
Link building is a crucial aspect of SEO, as it helps to establish your website's authority and credibility in the eyes of search engines. Here are some effective link building strategies for law firms:
Guest Posting
Identify authoritative websites in the legal industry or related niches and offer to contribute high-quality, unique content. Include a link back to your website in your author bio to gain valuable backlinks.
Legal Directories
Submit your law firm's information to reputable legal directories, such as Avvo, Justia, and FindLaw. These directories can drive targeted traffic to your website and improve your online visibility.
Outreach and Networking
Connect with influencers, industry experts, and legal bloggers to build relationships and explore opportunities for collaboration, such as interviews, guest posts, or co-authored articles.
Social Media
Share your content on social media platforms like LinkedIn, Twitter, and Facebook to increase exposure and attract natural backlinks. Engage with your audience by responding to comments and participating in relevant discussions.
Local SEO for Lawyers
Local SEO is crucial for law firms, as most clients search for legal services within their geographic area. Here are some strategies to optimize your local SEO:
Google My Business
Claim and optimize your Google My Business listing by providing accurate and consistent information about your law firm, including its name, address, phone number, and website.
Reviews and Ratings
Encourage clients to leave reviews and ratings on platforms like Google My Business, Yelp, and Avvo. Positive reviews can improve your local search rankings and enhance your online reputation.
Local Citations
Build local citations by submitting your law firm's information to local business directories, chamber of commerce websites, and other relevant platforms.
Localized Content
Create localized content that targets specific cities, neighborhoods, or regions where you provide legal services. Include local keywords and geographic-specific information in your content.
Measuring Success and ROI
To evaluate the success of your SEM efforts, track key performance indicators (KPIs) and analyze your return on investment (ROI). Some important KPIs include:
Organic traffic growth
Keyword rankings
Conversion rate
Bounce rate
Time on site
Backlinks
Utilize tools like Google Analytics, Google Search Console, and SEMrush to monitor your KPIs and adjust your strategies as needed.