Link Building for Lawyers Free Tool
Saint Neil Patel has put out another free SEO Link tool that seems to rival the big boys at AHREFs and SEMRUSH.
Ive just started to use it, but it seems pretty solid!
It allows you to simply put in your site or your competitors URL and see how many links the site has, how many referring domains and what your overall link score is.   It also shows you how many do follow and no follow links you have, as well as a few other things
You can find new links easily that you do not have BUT your competition does.  Its not easy believe me to get new links, but this tool will help you.   This can be the #1 factor in your law firm site climbing the Google rankings.  You need link love from other sites to show Google you are a legit law firm and to get to #1 for your keywords.
Links for Lawyers
Do you have more links than your law firm competition or does your competition have more links than you?
This Backlink tool shows you the number of links pointing to any domain or URL. From total link count, to .edu and .gov links to even the exact number of unique referring domains. Link tools for lawyers and law firms can help you find your competitor backlinks. You can get those same links and help improve your sites SEO rankings.
You can test it out by visiting the link analysis tool page here – https://neilpatel.com/backlinks/ 
Lawyer Competitive Analysis
Imagine being able to find new legal link building opportunities in a matter of seconds. All you have to do is put in your competitors' URL.
This tool shows you everyone who is linking to your competition and isn't linking to you. You can easily find new opportunities that will help you boost your lawyer SEO rankings.
Is Your Legal Competition Ranking Higher in Google?
Link Relevancy Matters
You want to get as many links as possible to your website, BUT just getting 50,000 generic links pointing to your site will never work. In fact, a site that has only 12 links might easily rank higher then the site with 50,000 low quality links from sites that are not related.
If you are a lawyer and have a legal website, you need to get links from other LEGAL sites.  Even better if your a personal injury lawyer, you need to get links from legal sites and personal injury related sites if possible.
This tool can help you find relevant links that your competitors have but you do not.  This tool will simply show all the links, listed by authority score, and so in some cases it might be pretty easy to just follow the link and get a link for your law firm.
Yet thats only if its a free legal directory or social media account that allows you to include a link.  Usually those links are NO FOLLOW and will not pass link juice to your site.
YET that doesnt mean its bad thing and you want to get some no follow links because that makes up a more natural link profile in Googles eyes.
Yet you want to focus on getting links that are DO Follow and do pass link juice because this will help build your attorneys website authority.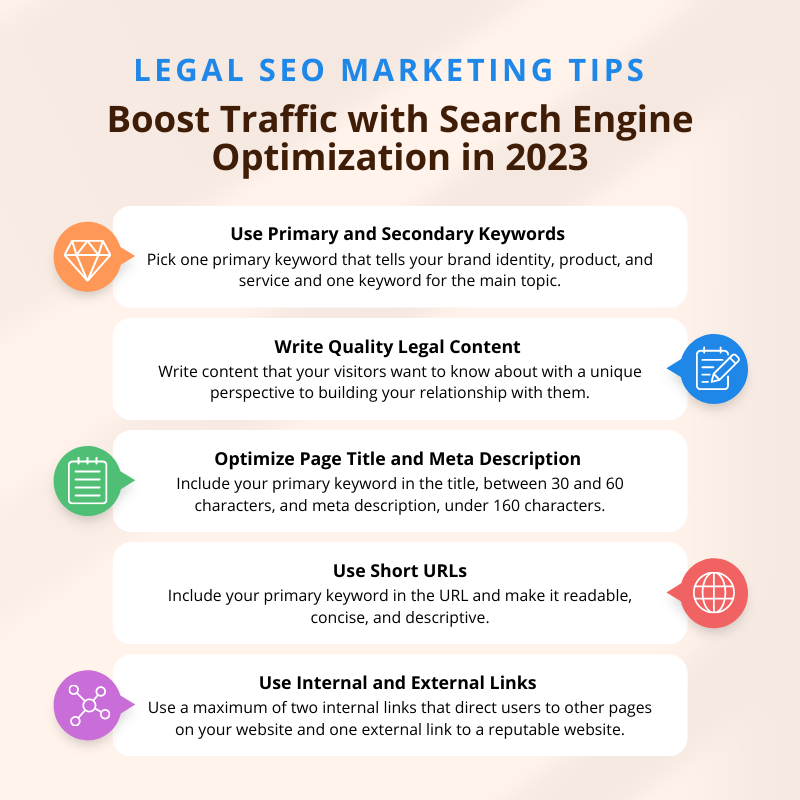 Earning Links via Guest Posting
Guest Posting is all the rage these days and its probably the top way that you can actually get some backlinks for your site, that matter.
You can read my article on Guest Posting for Lawyers here.   Guest posting is simply doing a post on someone else website with unique content that you create and then you will have a backlink to your website within the content of this post.
If your law firm wants more information on our guest posting for attorneys service, call us at 312-620-6190 or fill out the online contact form.