CLIO Billing

For Law

Firms
Automate Your Law Firm in 2023
Clio empowers lawyers to be both client-centered and firm-focused through the ground-breaking Clio Suite, which combines legal practice management software (Clio Manage) with client intake + legal CRM software (Clio Grow).
This cloud-based suite of solutions helps legal professionals run their practices more successfully by standardizing processes, organizing case and client work, and providing unparalleled data insights.
Features of CLIO to help Manage & Automate Law Firms in 2023
CLIO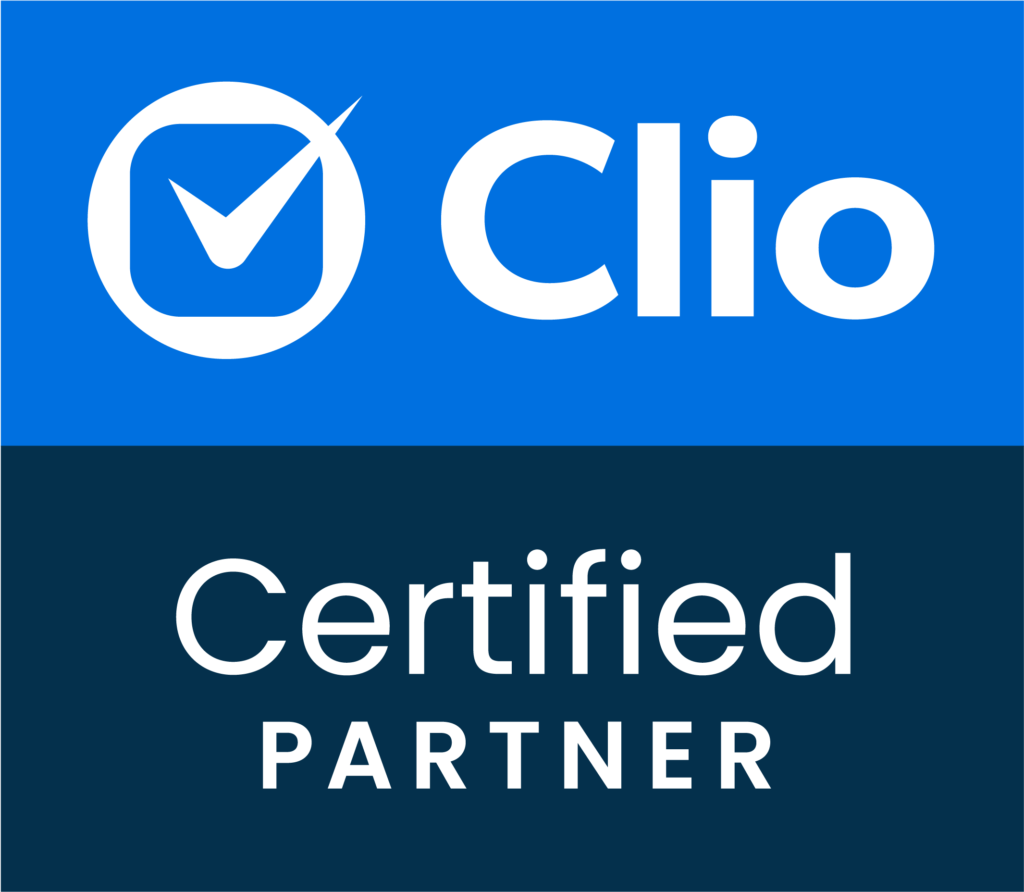 Enhancing Efficiency with Clio's Time Tracking and Billing Features
One of the key benefits of using Clio for your law firm is the ability to optimize efficiency through its time tracking and billing features. By accurately tracking your time and streamlining your billing process, you can save valuable time and improve your firm's overall productivity.
Clio's time tracking feature allows you to effortlessly record and track the time you spend on each task, ensuring accurate and comprehensive time entries. With the ability to easily assign time entries to specific matters, you can effortlessly keep track of billable hours for individual clients or cases. This feature is especially useful for those who bill their clients on an hourly basis.
In addition to time tracking, Clio's billing features enable you to streamline your invoicing process. You can generate professional, branded invoices that clearly outline the services provided, the hours worked, and any expenses incurred. Clio also offers customizable bill plans, allowing you to create different billing arrangements based on your clients' preferences. Plus, with integrated electronic payment options, you can provide your clients with convenient online payment methods, reducing the time and effort required for manual payment processing.
To further enhance efficiency, Clio offers integration with popular accounting software, such as QuickBooks and Xero. This integration allows for seamless synchronization of financial data, eliminating the need for manual data entry and reducing the risk of human error. By automating your billing and accounting processes, you can save valuable time that can be better spent on serving your clients and growing your practice.
Benefits of Clio's Time Tracking and Billing Features:
Accurate time tracking for billable hours
Effortless assignment of time entries to specific matters
Professional, branded invoices with customizable bill plans
Integrated electronic payment options for convenient online payments
Seamless integration with accounting software for streamlined financial management
| Features | Benefits |
| --- | --- |
| Time tracking | Accurately track billable hours for individual clients or cases |
| Billing and invoicing | Generate professional, branded invoices with customizable bill plans |
| Electronic payment options | Provide convenient online payment methods for clients |
| Integration with accounting software | Streamline financial management and eliminate manual data entry |
With Clio's time tracking and billing features, you can optimize your law firm's efficiency, improve accuracy in your billing process, and provide a seamless experience for your clients. By automating these essential tasks, you can focus on what matters most: delivering exceptional legal services and growing your practice.
CLIO Legal Management Services Consulting
Let us help you understand how CLIO works, and how we can add additional services to enhance the CLIO experience. 
Contact Legal Search Marketing
We are located in the heart of the city of Chicago near Wrigley Field.  Contact us for assistance with your law firms website, SEO or AI needs.
 PHONE: ‪(312) 970-1055‬
Latest Legal

Marketing

News
CLIO Document Management Automate Your Law Firm in 2023 Clio empowers lawyers to be both client-centered and firm-focused through the ground-breaking Clio Suite, which combines …