Automate Your Law Firm in 2023
Clio empowers lawyers to be both client-centered and firm-focused through the ground-breaking Clio Suite, which combines legal practice management software (Clio Manage) with client intake + legal CRM software (Clio Grow).
This cloud-based suite of solutions helps legal professionals run their practices more successfully by standardizing processes, organizing case and client work, and providing unparalleled data insights.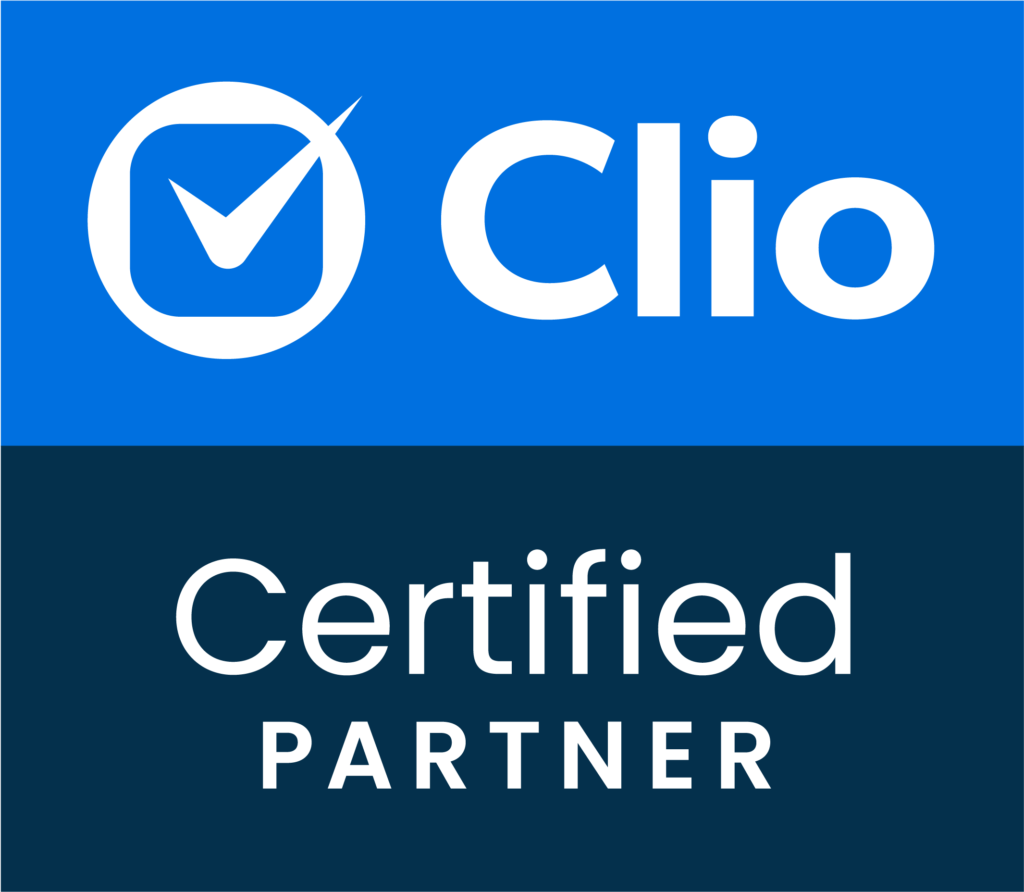 Simplifying Client Management with Clio's CRM and Client Intake Tools
In today's fast-paced legal landscape, efficient client management is crucial for the success of law firms. Clio's comprehensive suite of features includes powerful CRM and client intake tools that simplify and streamline client management processes. With Clio, you can effectively manage client communications, streamline client intake processes, and maintain a centralized client database.
One of Clio's standout features is its robust CRM functionality. With Clio's CRM, you can easily organize and manage client information, including contact details, case history, and important notes. The intuitive interface allows you to quickly access and update client data, ensuring that you have the most up-to-date information at your fingertips. Clio also offers customizable intake forms, allowing you to collect client information efficiently and accurately.
Features of Clio's CRM and Client Intake Tools:
In addition to managing client information, Clio's CRM and client intake tools offer a range of features to enhance client management processes:
Streamlined Client Intake: Clio's customizable intake forms make it easy to collect and organize client information in a consistent and efficient manner. You can create custom intake forms that suit your firm's specific needs, ensuring that you gather all the necessary information from clients right from the start.
Centralized Client Database: With Clio, you can maintain a centralized client database that is easily accessible to all authorized team members. This allows for seamless collaboration, ensuring that everyone has access to the most up-to-date client information.
Efficient Client Communications: Clio's client portal and messaging system enable secure and convenient communication with clients. You can share documents, schedule appointments, and exchange messages in a secure environment, eliminating the need for multiple communication channels.
By leveraging Clio's CRM and client intake tools, law firms can streamline their client management processes, improve efficiency, and enhance the overall client experience. With a centralized client database, customizable intake forms, and secure client communications, Clio empowers law firms to effectively manage client relationships and provide exceptional service.
Benefits of Clio's CRM and Client Intake Tools:
Efficiently collect and organize client information
Streamline client intake processes
Centralize client data for seamless collaboration
Enhance client communications in a secure environment
CLIO Document Management Automate Your Law Firm in 2023 Clio empowers lawyers to be both client-centered and firm-focused through the ground-breaking Clio Suite, which combines …