Automate Your Law Firm in 2023
Clio empowers lawyers to be both client-centered and firm-focused through the ground-breaking Clio Suite, which combines legal practice management software (Clio Manage) with client intake + legal CRM software (Clio Grow).
This cloud-based suite of solutions helps legal professionals run their practices more successfully by standardizing processes, organizing case and client work, and providing unparalleled data insights.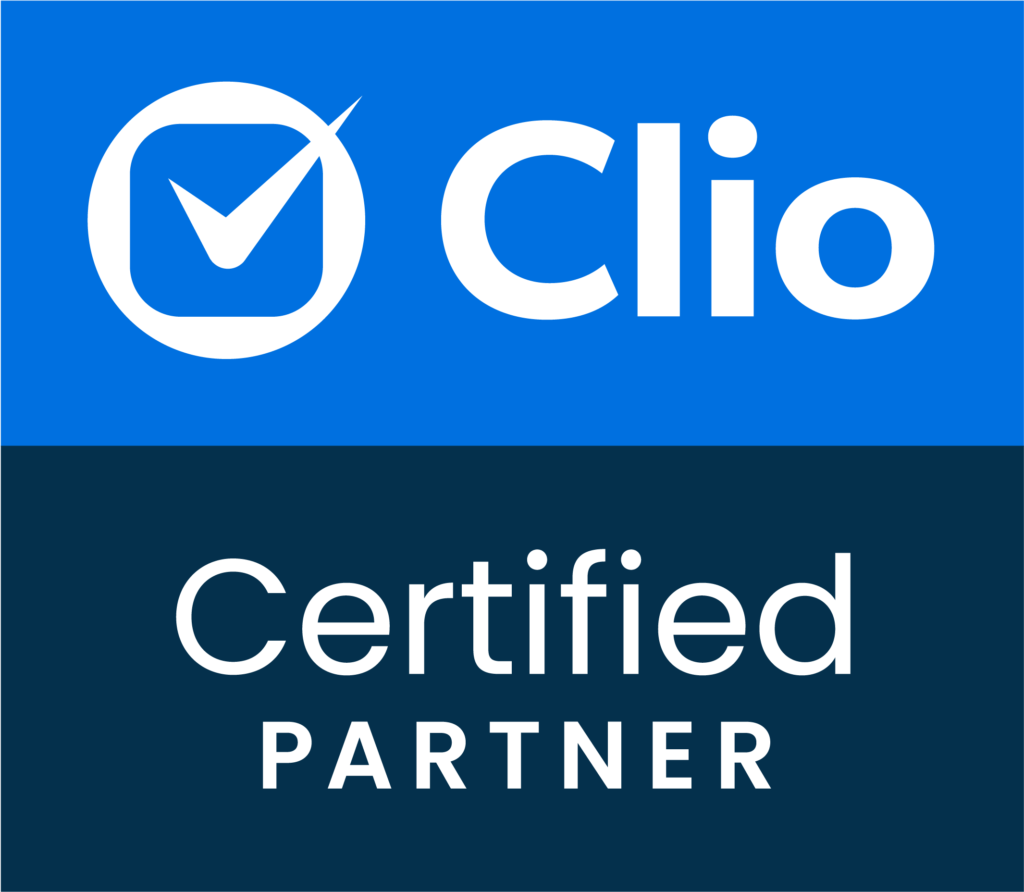 CLIO Legal Document Management
One of the key features that sets Clio apart as a legal practice management software is its robust document management capabilities. In today's fast-paced legal environment, having access to documents anytime and anywhere is crucial for efficient case management. With Clio, law firms can effortlessly organize, access, and collaborate on documents securely from any device.
Whether you are in the office, in court, or on the go, Clio's document management feature allows you to stay connected to your case files. With just a few clicks, you can upload, store, and organize all your documents in one centralized location. Clio's intuitive interface makes it easy to search for specific documents or filter them by matter, client, or tags.
Another valuable aspect of Clio's document management is the ability to share files and collaborate with team members and clients. You can easily grant access to specific documents, set permissions, and track changes made by different users. This ensures everyone is on the same page, streamlining collaboration and improving efficiency.
| Key Features of Clio's Document Management | Benefits |
| --- | --- |
| Document Sharing | Effortlessly collaborate with team members and clients, enabling seamless communication and increased productivity. |
| Version Control | Track and manage document versions, avoiding confusion and ensuring everyone has access to the latest updates. |
| Mobile Access | Access your documents on-the-go from any mobile device, providing flexibility and convenience. |
By leveraging Clio's document management feature, law firms can save valuable time and resources. No more searching through stacks of paper or digging through cluttered email threads to find that one crucial document. With Clio, you have the power to access your documents anywhere, anytime, allowing you to focus on what matters most – serving your clients.
As law firms continue to embrace technology and automation, Clio stands out as a reliable and comprehensive solution for managing and automating their operations. With features like document management, law firms can maximize their productivity, enhance collaboration, and streamline their workflows. By utilizing Clio's document management capabilities, law firms can revolutionize how they handle and access documents, saving time and improving efficiency.
CLIO Legal Management Services Consulting
Let us help you understand how CLIO works, and how we can add additional services to enhance the CLIO experience. 
Latest Legal

Marketing

News
CLIO Document Management Automate Your Law Firm in 2023 Clio empowers lawyers to be both client-centered and firm-focused through the ground-breaking Clio Suite, which combines …